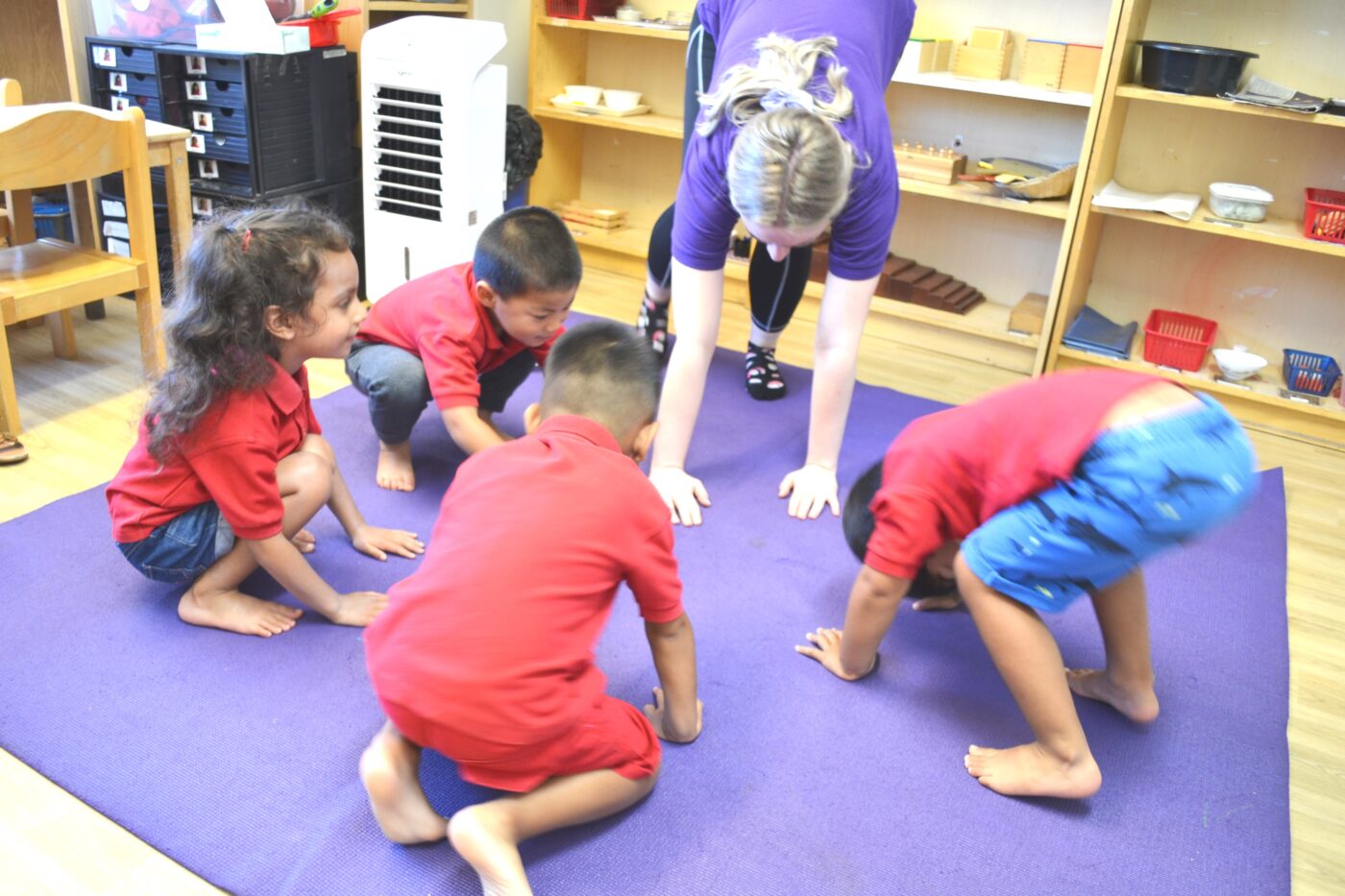 Music and Movement: For children aged 6 months – 3 years. Delivered by an experienced and specially trained teacher from the company Jo Jingles, the children enjoy fun, interactive music, singing and movement classes with the help of cheery mascot doll 'Jo'. Currently available on Thursdays at Love Lane and Monday mornings at West End Lane.
Tennis: Available for children aged 3 years and above, Tennis lessons are delivered by LTA qualified coaches at both of our sites. Lessons are taught by MatchPro Tennis on Wednesdays at our Love Lane nursery and at West End Lane are taught by the Head Coach, Bailie Harkness, of West End Lawn Tennis Club on Tuesday afternoons.
Yoga: An essential part of our daily curriculum, delivered by our Oak Lee Teachers for children of all ages.